Welcome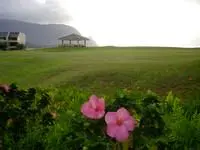 I am sorry to say that at this time I am no longer taking new patients into my practice. I am referring new patients to the Georgia Psychological Association website where there is a list of therapists with information about their areas of expertise.
As a psychotherapist and psychopharmacologist with over 40 years experience, my goal is to help you with both an initial symptomatic control over the symptoms, and to work on the changes necessary for you to lead a life that has value and meaning for you. We will strive to understand the difficult experiences of the past that may have led to making choices that have not brought you satisfaction with your life. By understanding how you came to be at this place in your life, we can work together to better resolve old issues in your life and help you make decisions that are more aligned with your character and integrity.
If you're looking for support and guidance through a challenging period in your life and you're ready to move in a new direction, I look forward to meeting with you.